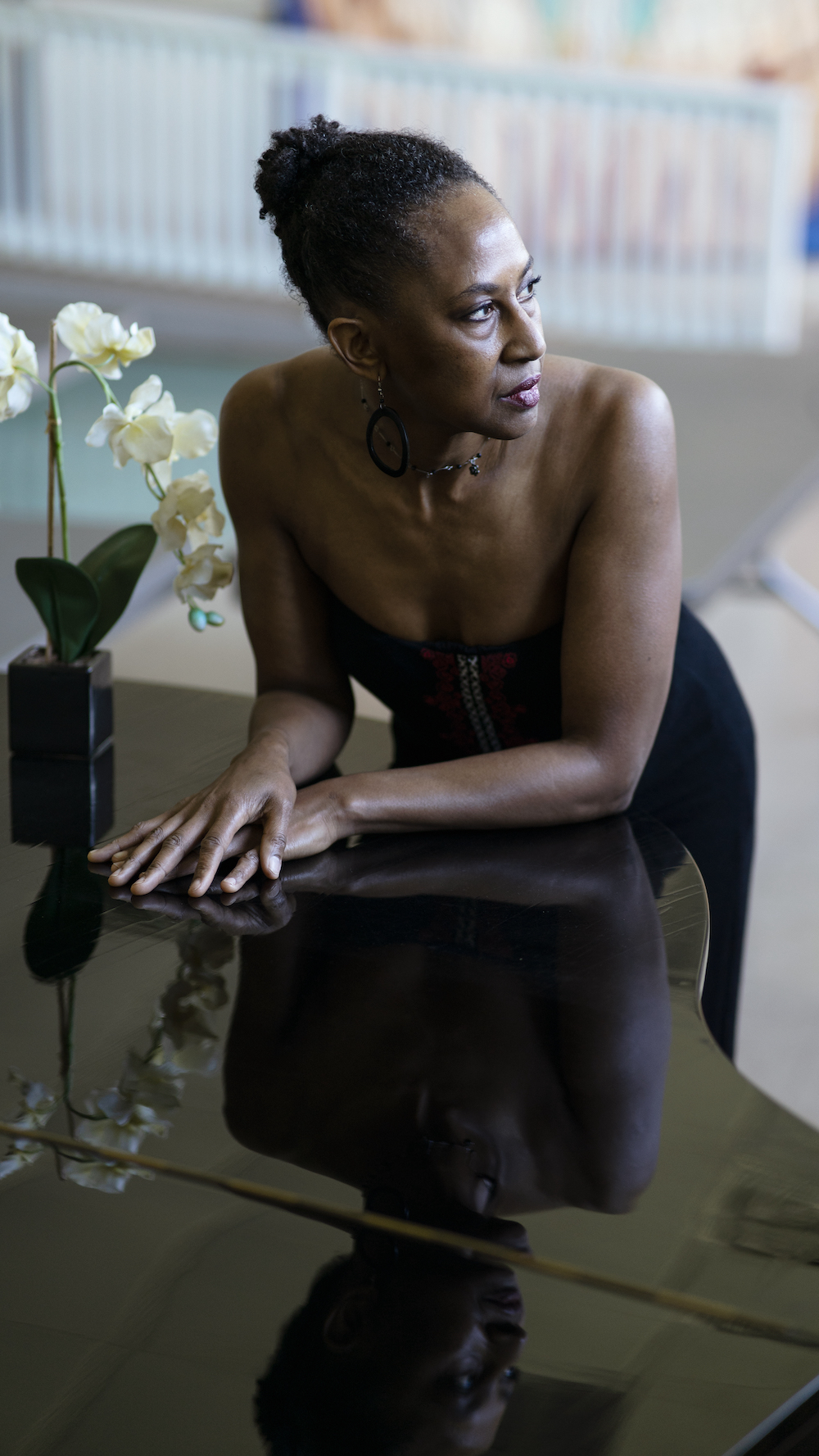 Maria Thompson Corley was born in Jamaica and raised in Canada. She has appeared as a solo or collaborative pianist on radio, television, and/or concert stages in North and Central America, the Caribbean, Bermuda and Europe, performing with artists like Metropolitan Opera soprano Priscilla Baskerville, Juno Award-winning clarinetist James Campbell, Grammy-winning clarinetist Doris Hall-Gulati, Grammy-nominated baritone Randall Scarlata, renowned countertenor Darryl Taylor, and members of the New York Philharmonic and Philadelphia Orchestras. Venues include the Smithsonian Museum of African American History, Liszt Academy, Weill Hall, and the Epidaurus Festival in Cavtat, Croatia. Her performances as soloist with orchestra include engagements with the Tallahassee Symphony Orchestra under the baton of Gunther Schuller. She has also performed and recorded with the Philadelphia-based Black Pearl Chamber Orchestra, directed by Jeri-Lynne Johnson.
Her compositions and arrangements have been commissioned and/or recorded by Juventas New Music Ensemble, the Florida A&M University Concert Choir, MUSE: Cincinnati's Womens Choir, the Tallahassee Boys Choir, Xavier University in New Orleans, California State University East Bay, tubist Daniel Rowland, countertenor Darryl Taylor, mezzo-soprano Raehann Bryce-Davis and sopranos Sequina Dubose, Louise Toppin and Randye Jones, among others. Dr. Thompson Corley's choral and solo vocal literature is published by Walton, NoteNova, Classical Vocal Reprints, and North Star. Her song cycle Grasping Water has been added to the curricula of courses about art song at University of Michigan (Ann Arbor), Jackdaws Music Education Trust in the U.K., and University of California (Irvine). Her art song "Big Yellow Taxi" was featured on the Hampsongs Foundation website on July 4, 2020, a few weeks after she participated in a livestreamed panel discussion that included Thomas Hampson, Louise Toppin, Bill Banfield and Mark Clague. Maria Thompson Corley's debut mini-opera, The Sky Where You Are, commissioned by An Opera Theatre in 2020, is part of the Decameron Opera Coalition's award-winning online production, Tales From a Safe Distance. The entire series was added to the Library of Congress in 2021. She was commissioned by Lyric Opera of the North to write The Place for the DOC's second online anthology, Heroes, which premiered in October, 2021. Two of her spirituals have been choreographed by Katlyn Addison, a prima ballerina with Ballet West. The Canadian Art Song Project has also commissioned her to write The Colour of Joy for soprano Jonelle Sills, a song cycle which is scheduled premiere in 2022. Maria was also the co-recipient of a 2021 Opera America IDEA grant, along with librettist Diana Solomon-Glover, for The Boy from Troy, an "operatorio" about Rep. John Lewis.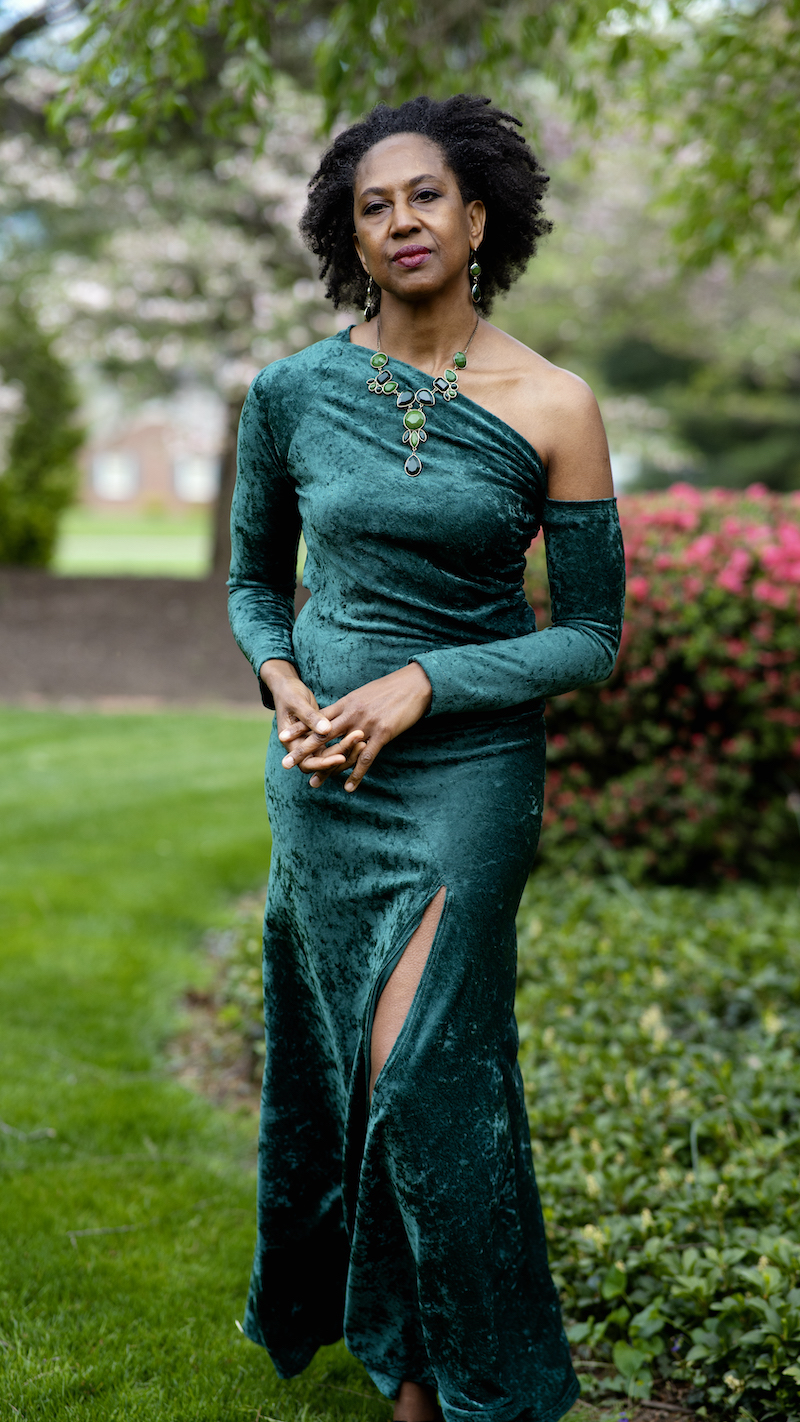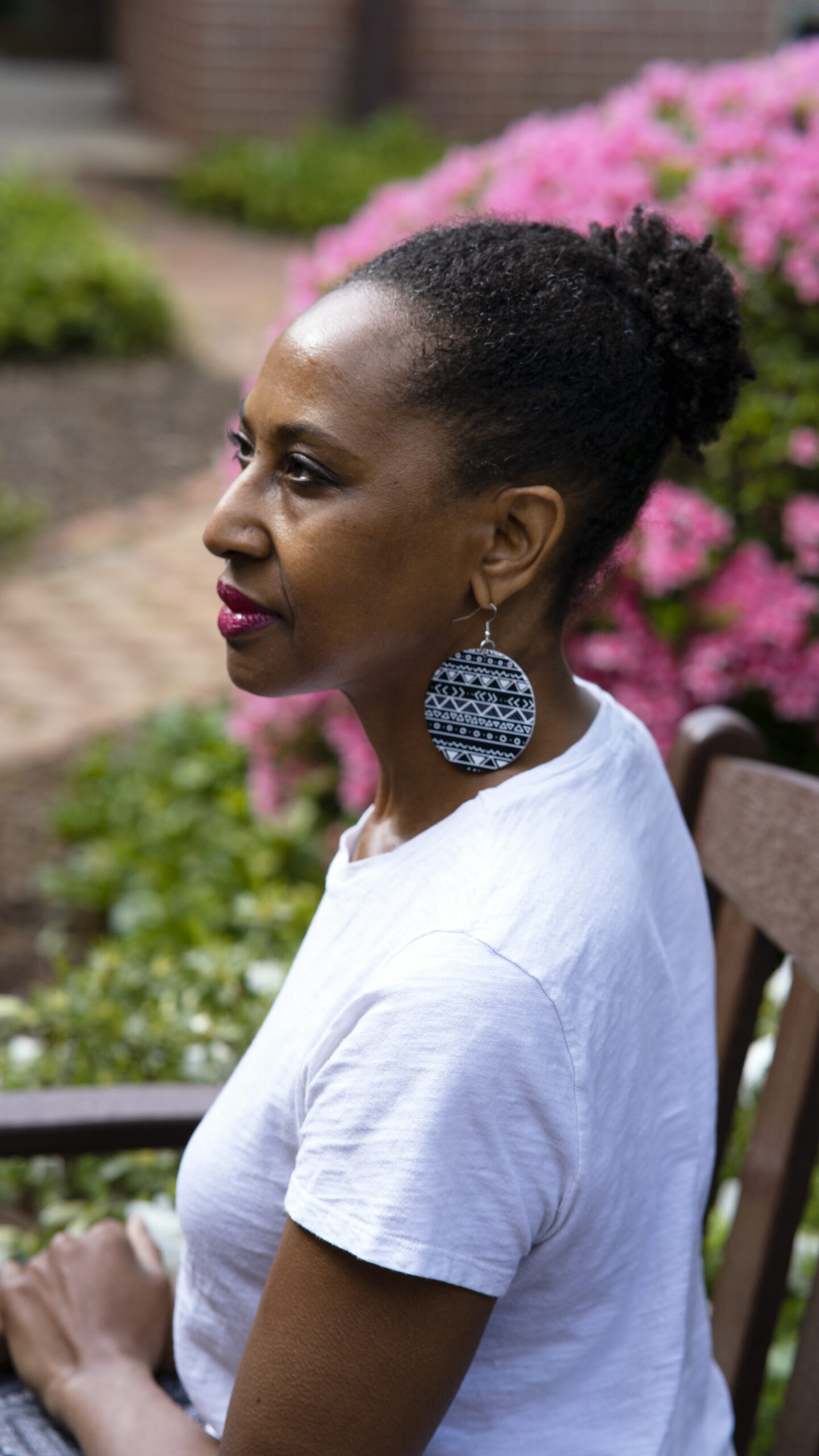 Her first CD, Dreamer, released internationally on Naxos, contains collaborations with then-tenor Darryl Taylor. Subsequent discs, on Albany, include a recording of the first twelve of African American composer Leslie Adams's etudes for solo piano (seven of which she world-premiered) and Soulscapes, consisting of music for solo piano by African American women. Maria Corley's recordings of selections from Valerie Capers' Portraits in Jazz, included in Soulscapes, were featured in the HBO Family documentary, Kebreeya's Salad Days. Her performance of Leslie Adams's Etude in C sharp Minor is included in Timothy Greenfield-Sanders's documentary, Toni Morrison: The Pieces I Am. She was featured twice in the 2020 African Composers London virtual concert series, once as a solo performer and once as a pianist/writer. Soul Sanctuary, a disc of her arrangements of spirituals and hymns, with Maria Clark, soprano and Ismail Akbar, cello, was released by Navona Records in February, 2022. Her recording Soulscapes 2 (MSR Classics), consisting of music by Black women from all over the diaspora, was released in November, 2021. WRTI's John T.K. Scherch included it on his list of 12 "don't miss" classical releases for 2022.
Dr. Thompson Corley's undergraduate work was completed at the University of Alberta in Edmonton, where she studied with Alexandra Munn, a pupil of Irwin Freundlich. Maria Corley received both master's and doctorate degrees in piano performance from the Juilliard School, where she was a student of renowned Hungarian pianist, Gyorgy Sandor. The only pianist admitted into Juilliard's doctoral program for the period of two years, she was also chosen to represent her alma mater in a tour of Central America, where she gave performances and master classes.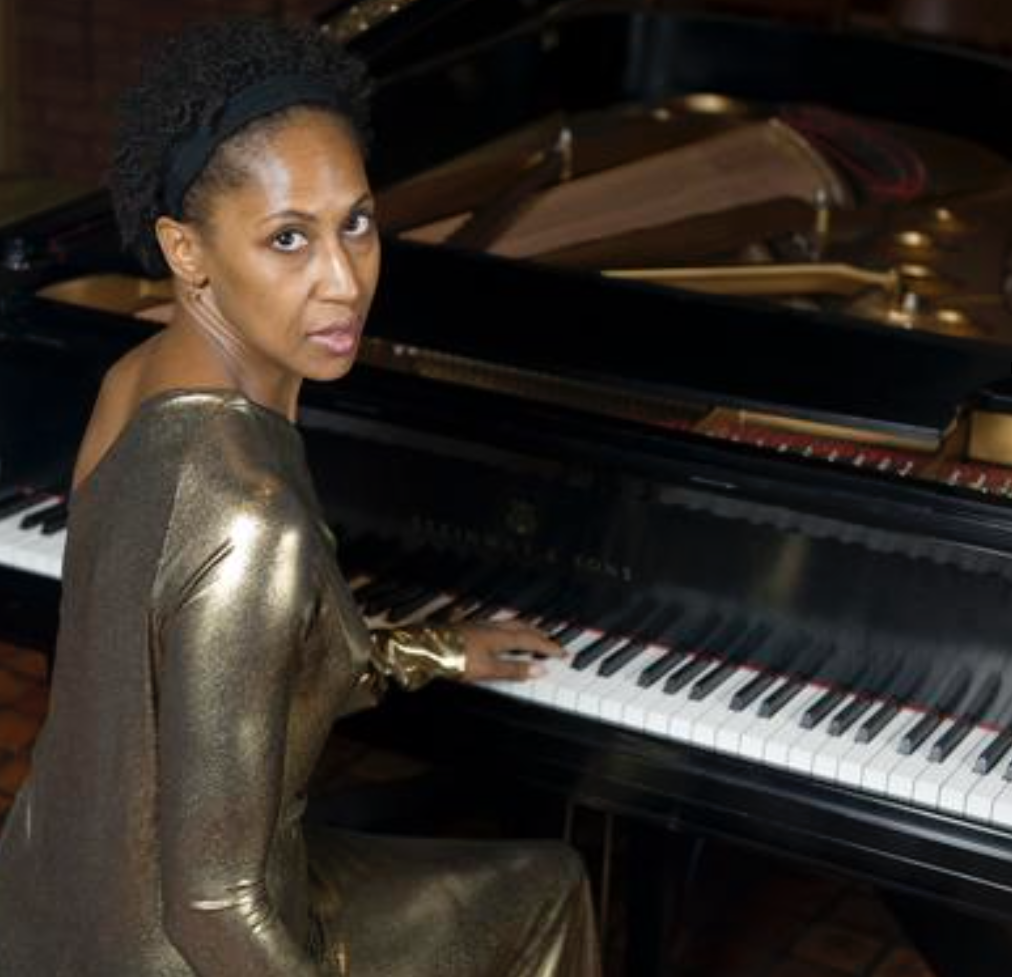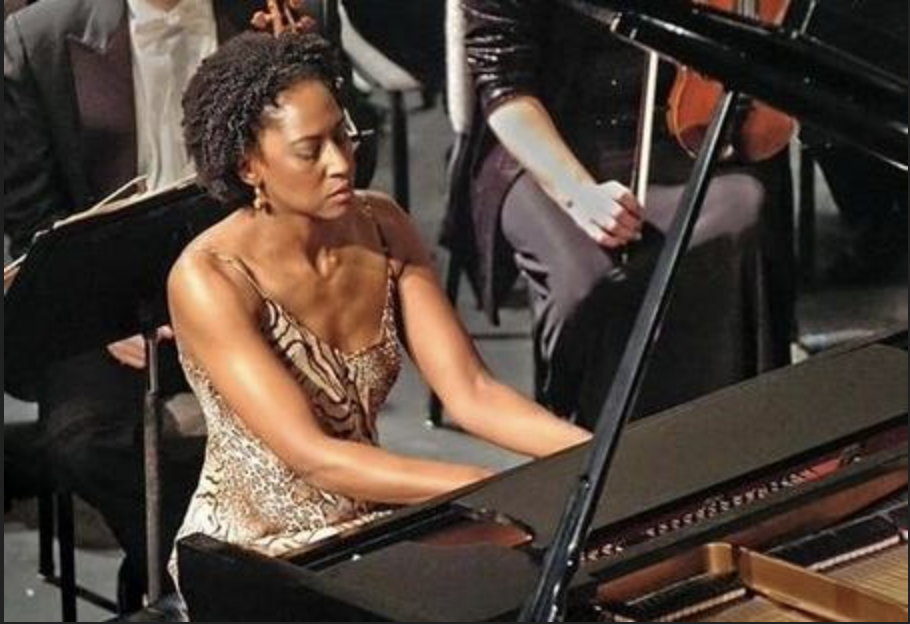 Aside from being an accomplished pianist, Maria Corley is a voice actor, an award-winning poet, and an author who has contributed to Broad Street Review and blogged for Huffington Post. Her novels include Choices (Kensington), Letting Go (Createspace) and More Than Enough (Kindle Vella). Her poems and short stories have appeared in Chaleur, Fledgling Rag, Kaleidoscope, Midnight and Indigo, and The Write Launch.
Maria Corley is also half of Duo Chiaroscuro (with Sara Male, cello). Their endeavors include "Silence Optional" concerts for people on the autism spectrum, or others who can't attend classical concerts because of difficulties with remaining absolutely still.
Purchase Dr. Corley's Compositions
Purchase by filling out a contact form on this site, or at Sheet Music Plus.